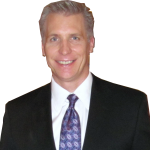 Electronic Applications, Inc. Incorporated in August, 1989, and has been providing Watchdog Systems since 1990.  The privately Held company was founded by brothers Russell and Robert Churchill.
Executive Leadership – Russ Churchill – Chairman and President
Mr. Churchill has a BSEE in Electronic Engineering and A BSIT in Industrial Technology.  With more than 28 years of industry experience.
11 Years (full time) experience at the helm of Electronic Applications, developing consumer products under consulting contracts and developing the Ethernet enabled Watchdog Systems for the luxury coach industry.
14 years – Director of Engineering, adjunct to sales, Altera Corporation a manufacturer of Field Programmable Gate Arrays (FPGA's). Mr. Churchill acquired leadership and teamwork skills as part of a leadership effort to fundamentally change the corporate culture.
3 years – Senior Engineer at Northrop Grumman, designing Avionic Communications Systems
2 Years –  Analog Control Engineer at Portec, Inc.  creating analog guidance systems for Automatic Guided Vehicles.
Mr. Churchill also went to trade School and help put himself through college working summers as an industrial Electrician.
Mentionable Interests: Mr. Churchill has been a certified EMT, a Graduate of the Massachusetts North East Regional Police Academy. He has also done voluntary work on the Chelmsford Police Department.   He has interest in music, plays the guitar enjoys writing original music.
Quality and Reliability are Paramount.  We believe in teamwork.  EA is a small—yet efficient and agile—company. We employ a team approach custom tailored to each product development cycle. This approach enables us to optimize our design features, reliability and cost effectiveness by leveraging the experience and economies of larger business partners.  Our in-house Systems Architect has 20 years experience in mobile designs. He works closely with a select network of hardware and software designers and developers to achieve the highest level of quality, reliability and innovation.
Our robust designs are state of the art, using surface mount technology to deliver advanced features while keeping the small footprint required in the confined space of a motor coach or boat.
Our electronic products are manufactured to rigid specifications, using only ISO 9001 2000 certified circuit assemblers, that utilize automated, numeric-controlled handlers to ensure consistent quality and reliability.
The Watchdog family undergoes a 48-hour burn-in to reduce early failures often referred to as "infant mortality."  We pay close attention to post production testing, and work closely with our contracted partners to ensure reliability.
The Generator Watchdog™ and the Tank Watchdog™ both ship with the E-nostics™ built-in diagnostic web pages which allow technicians to peer into the device remotely using a standard web browser for set up and troubleshooting .
In summary Electronic Applications Inc. is small but agile company which enables us to deliver innovative, state of the art products, without compromising high-quality or reliability.